Spektra Halo2 Crossover Body in Bubblegum
SKU SPEK-HAL2CR-BODY-BUBGUM
In Stock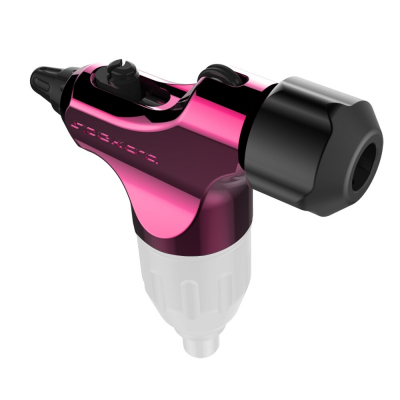 Spektra Halo2 Crossover Body in Bubblegum. This is the machine body only and does not contain the Motorbolt. The complete machine with the Motorbolt is also available.
The one machine that handles it all! The Spektra Halo2 Crossover in Black has been designed to push cartridges as well as standard needles. The Floating Collet Vice System on the Halo2 Crossover allows you to use any grip on the market: screw on grips and grips with a traditional backstem, so you can use it for cartridge grips as well as grips for standard tattoo needles. It has never been easier to change from cartridges to standard needles!
Key Features:
Needle Clip-On and Stabilizer System: no need for grommets.
Adjustable stroke with three preset locking strokes: You can go from 2.8mm to 4mm with ease.
Adjustable give, optimised for flawless response with cartridges and standard needles alike.
Up to 4mm of give travel
Floating Collet Vice System that allows artists to use any grip in the market: Screw on grips as well as standard grips
Made in the USA
Delivery
Killer Ink EU Distribution Centre
Orders are shipping from our EU Distribution Centre so there are no additional taxes or duties to pay.
All orders completed before 15:00 on a working day will be dispatched the same day via the delivery service requested.

Delivery costs vary according to the size and weight of your order, starting from just €6.95. We offer free delivery on orders over €50.00 plus VAT!
Warranty