Mixed Box of 20 Killer ink Disposable Grip / Tip 25mm Tubes Pre-Packed with Killer Ink Precision 0.35MM Needles
SKU 20-25MM-12MIXED
In Stock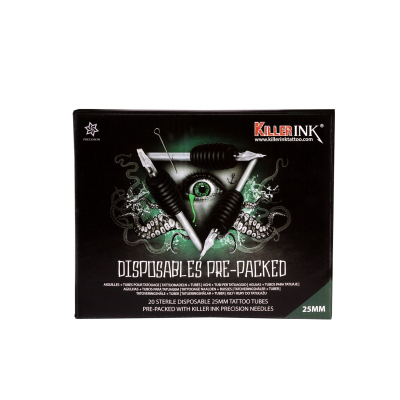 Box of 20 mixed sterile Killer Ink disposable tubes pre-packed with Killer Ink Precision tattoo needles. Perfectly matched up and pre-packed so no need to waste any extra time. These pre-sterilized needle tube combinations are ready to load straight in to your tattoo machine. A great alternative for those who don't have an autoclave or simply prefer disposables to stainless steel.
The mixed box contains:
5x 12RL/03 needles in diamond tubes
5x 12RS/05 needles in round tubes
5x 12M1/09 needles in flat tubes
5x 12RM/13 needles in flat tubes
Technical Data
Tip Type: Round, Diamond, Flat
Diameter of Grip (mm): 25
Needle Types: 12RL - Round Liner, 12RS - Round Shader, 12M1 - Magnum Weaved, 12RM - Round (Curved) Magnum
Diameter of Each Microneedle (mm): 0.35
Taper (mm): M1 + RM = 3.0, RS = 3.2, RL = 5.5 (tight)
More Information
Delivery
Killer Ink EU Distribution Centre
Orders are shipping from our EU Distribution Centre so there are no additional taxes or duties to pay.
All orders completed before 15:00 on a working day will be dispatched the same day via the delivery service requested.

Delivery costs vary according to the size and weight of your order, starting from just €6.95. We offer free delivery on orders over €50.00 plus VAT!
Warranty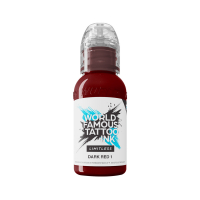 NEW