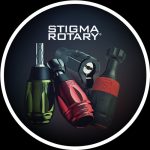 Stigma-Rotary® - New Tattoo Machine, Grips & Wireless System
Stigma-Rotary® rounded off a great 2019 with the introduction of its latest tattoo machine, the Shot, as well as various click and disposable grips. The company is set to take things up another level in 2020 with the introduction of a brand new wireless system.
But first, let's have a look at what was released towards the latter half of last year, starting with the brand's most recent rotary tattoo machine.
The Stigma-Rotary® Shot is the only direct drive tattoo machine with a stroke length that is quick and easy to adjust without the need to exchange parts or use tools.
By simply twisting the motor of the Stigma® Shot, you can adjust its stroke length from 3.0 mm to 4.0 mm in no time at all.
The Stigma® Shot is also the only direct drive machine with forced stay-up function for standard tattoo needles and cartridges, which means that the needles always stop at the upper position. This function makes the Shot the safest direct drive rotary available.
As well as featuring a protected, gold-plated RCA connection, the Stigma-Rotary® Shot is powered by a high-quality 6 Watt coreless motor with a 2 mm shaft and two preloaded ball bearings.
Thanks to its universal screw-on connection, you can use the Stigma-Rotary® Shot with cartridge grips from all major brands, as well as grips with a backstem for standard tattoo needles.
Speaking of grips, Stigma-Rotary® was busy in 2019 with the development and release of not one, but two types of grips: the Comfy Click Grip and disposable click grips.
The Stigma-Rotary® Comfy click grip has been ergonomically-designed for optimum comfort. The Comfy grip has a 32 mm diameter at its widest point and features horizontal and vertical grooves to eliminate slipping.
The shape of the Stigma® Comfy grip also allows you to get closer to the cartridge to achieve precision while tattooing.
Thanks to its click system, you can adjust the needle depth by simply twisting the grip. The click system also prevents involuntary turning, even when using heavy tattoo machines.
The Stigma® Comfy grip comes with interchangeable cartridge receivers, allowing it to be used with both Stigma-Rotary® cartridges and cartridges from all major brands. Both cartridge receivers are included.
Two versions of the Stigma-Rotary® Comfy click grip are available to order from Killer Ink Tattoo: one with a screw-on vice connection and another featuring a backstem that is cross-ribbed for better grab.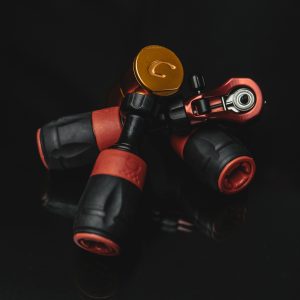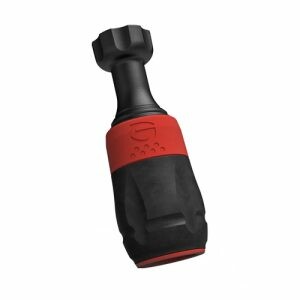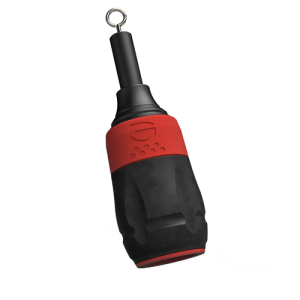 Stigma-Rotary® followed up the success of the Comfy click grip with the release of its disposable click grips, which have been designed for use with Stigma® advanced needle cartridges.
As with the Comfy click grip, the disposable grips have been ergonomically-designed by Stigma® for optimum comfort and feature horizontal and vertical grooves to eliminate slipping.
Available in a box of 12 units, the Stigma® Disposable Click Grips are available with either a screw-on vice connection or a backstem connection (with its own needle plunger bar).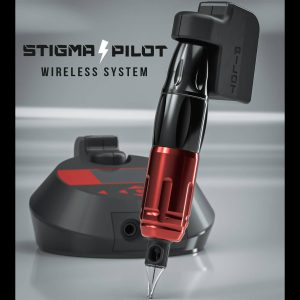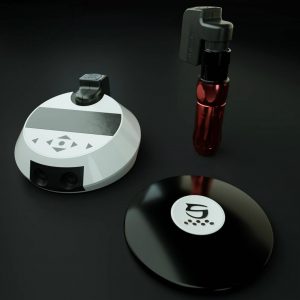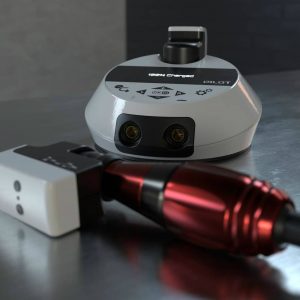 So what will be coming in 2020? Well Stigma-Rotary® has started whetting our appetites early with teaser images of its new Pilot Wireless System.
Although Stigma® hasn't released much information about the Pilot Wireless System, we do know that it consists of a power supply, foot pedal and battery pack – all of which operate wirelessly.
The battery pack element fits on all Stigma® tattoo machines, as well as most machines that feature an RCA connection. It simply clicks into the RCA connector, allowing you to power your machine without the need for cables. You can also adjust the voltage and turn your machine on/off directly on the battery!
We'll have more information about the new Stigma-Rotary® Pilot Wireless System soon, so make sure to keep checking out our website and social media channels for updates!