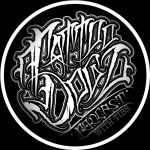 Tattoo Dogz Podcast
March 5, 2019

March 5, 2019

ie

https://www.killerinktattoo.ie/skin/frontend/killer/default/images/logo.svg

https://www.killerinktattoo.ie/
Formerly The Skull Workshop Podcast, Tattoo Dogz is a brilliant, in-depth podcast showcasing some of the biggest and best names in tattooing.
Fronted by Jimmy 'Tibs' Davies, Tattoo Dogz delves into the heart of today's tattooing with interviews featuring the likes of Anrijs Straume, Chris Jones, and many more!
Tibs has been working in the tattoo industry since 2009, undertaking roles in management, events and promotion in that time, so you know he's got the know-how to back up his podcast.
When it comes to his main goal, Tibs has said that he wants "to archive our generation of tattooing on as many platforms as I can," so the Tattoo Dogz podcast is certainly a big step to achieving that!
Make sure to give their podcast a listen on Podbean or iTunes!