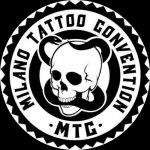 Tattoo Timelapses - Milano Tattoo Convention 2020
June 25, 2020

June 25, 2020

ie

https://www.killerinktattoo.ie/skin/frontend/killer/default/images/logo.svg

https://www.killerinktattoo.ie/
The 2020 Milano Tattoo Convention was yet another incredible event, with hundreds of the best tattoo artists around showing off their incredible skills to the masses.
While at the 25th anniversary edition of the event, we took some time out from filming our main video to shoot timelapses of some amazing work produced by various artists.
Click the videos below to watch the creation of tattoos from Taras Prystupa, Polyc SJ, Antonis Megas, Leonardo De Amicis, Luca Cospito, Vincent Zattera, and an eye-catching collaboration between Mambo Tattooer and Pitta KKM!
Taras Prystupa
Ukrainian-born, Polish-based tattoo artist Taras Prystupa brought his killer style to the 2020 Milano Tattoo Convention with a Captain Ahab/Moby Dick themed piece.
Polyc SJ
Everyone loves Studio Ghibli tattoos, so South Korean artist Polyc SJ put his unique spin on Totoro from the popular animated movie My Neighbor Totoro when he tattooed his apprentice at the 2020 Milano Tattoo Convention.
Antonis Megas
Greek tattooist Antonis Megas, who now plies his trade in Austria, tattooed this clean and crisp blackwork mandala at the 2020 Milano Tattoo Convention
Mambo Tattooer & Pitta KKM
Coming soon…
Leonardo De Amicis
Coming soon…
Luca Cospito
Coming soon…
Vincent Zattera
Coming soon…